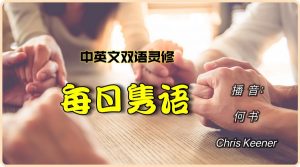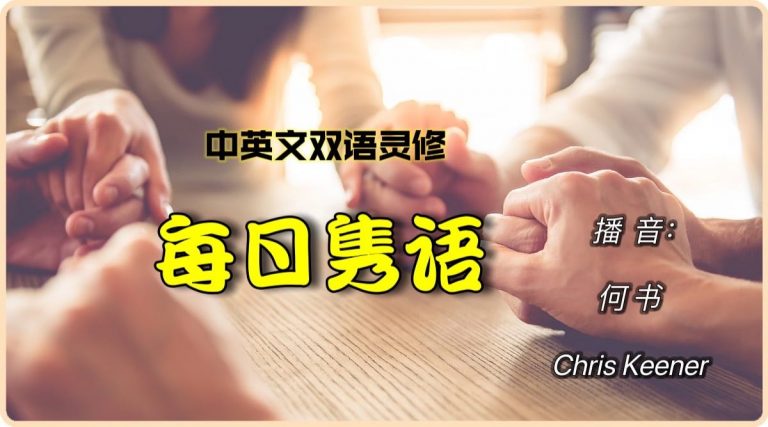 8月8日
善待他人
"所以,无论何事,你们愿意人怎样待你们,你们也要怎样待人,因为这就是律法和先知的道理 。"
马太福音7:12 
你是否记得自己什么时候被冷落?被嘲弄?被虐待?这些是否影响你的人生观?另一方面,你是否记得什么时候被重视?被鼓励?被善待?这些又是否影响你的人生观呢?
事实上,一个人的遭遇会改变他的一生。如果遭遇恶意的对待,他一生都会消极、沮丧。如果得到美善的对待,他很可能一生都会按照神的心意茁壮成长。
你如何对待别人,可以反映出你是怎样一个人。外在的表现揭示你内在的东西。如果你的灵魂中深藏着冷漠和仇恨,那么你对别人也会漠不关心;但是如果你的内心里充满着慈爱和恩典,那么它们在你的日常生活中就会自然溢流出来,即便你面临艰难时刻。
今日祷告:
亲爱的耶稣,让我心里充满你的爱,也活出你的爱。阿们。
August 8
Do To
"Do to others whatever you would like them to do to you. This is the essence of all that is taught in the law and the prophets."
MATTHEW 7:12
Do you remember when you felt left out? Or laughed at? Or mistreated? How did this impact your perspective on life? On the other hand, do you remember when you felt invited and welcomed? Or encouraged? Or treated like royalty? How did this impact your perspective on life? The truth is that the way a person is treated can change his or her entire stance in life. If treated harshly, a person is understandably much more likely to develop a negative or despairing outlook. But if treated with dignity, a person is certainly more likely to flourish in their God-given purpose.
The way you treat someone says a lot about you. What erupts out of you reveals what is within you. If you harbor things like apathy or hatred in your soul, then you'll probably act uncaringly toward others. But if you have a love for God and a love for others embedded in your heart, then that is what will overflow in your daily practice, even when times get tough.
Pray  for the Day:
Dear Jesus, fill my heart with your love so that my hands will act with your love. Amen.