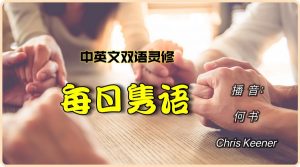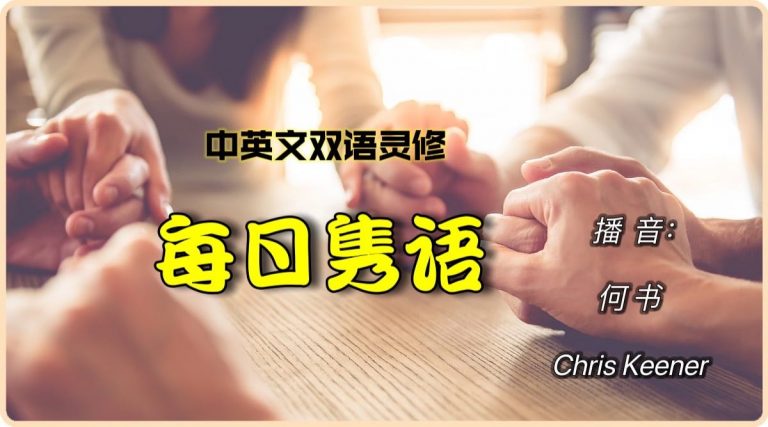 8月6日
如此祷告
所以,你们祷告要这样说:我们在天上的父,愿人都尊你的名为圣。愿你的国降临;愿你的旨意行在地上,如同行在天上。
马太福音6:9-10 
主耶稣教导门徒祷告时,他给了他们一个榜样,几乎像一个可以效仿的模版。当你祷告时,开头要专注于天父上帝。要牢记上帝是谁。不要忽视祂才是创造天地的主。要荣耀尊崇祂的名。祂的名,是无人可以比拟的。
接下来,耶稣教导说,要寻求上帝的旨意。过滤一下自己的想法,看它们是否符合上帝的旨意和天国的要求。思想上帝要在你的生命和这个世界上的作为,想一想上帝正在做的事情并参与其中。凡上帝为着祂天国所要成就的旨意,你也要在这地上为这个世界、这个社会、你的家庭和你的生活而寻求。让上帝的旨意行在地上,如同行在天上。
今日祷告:
亲爱的耶稣,让我永远屈膝在你的面前祷告,愿我的心意永远跟随你。阿们。
August 6
Pray Like This
"Pray like this: Our Father in heaven, may your name be kept holy. May your Kingdom come soon. May your will be done on earth, as it is in heaven."
MATTHEW 6:9–10
When Jesus taught his disciples to pray, he gave them an example, almost like a template to follow. When you pray, Jesus modeled, start with your focus on God the Father. Remember who God is and don't take for granted that he holds the universe that holds you. Give honor and respect to his name, a name that is incomparable to all others.
Next, Jesus said, desire what God desires. Filter all of your own thoughts and requests through his will and kingdom. Consider what God wants to have happen in your life and in the world in which you live. Think about what God already is doing and get on board with that. Whatever God desires for his kingdom, desire that for your world, your community, your home, and your life. On earth as it is in heaven.
Pray  for the Day:
Dear Jesus, in prayer, let my knee always be bowed to you and my heart always be changed by you. Amen.