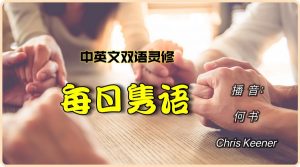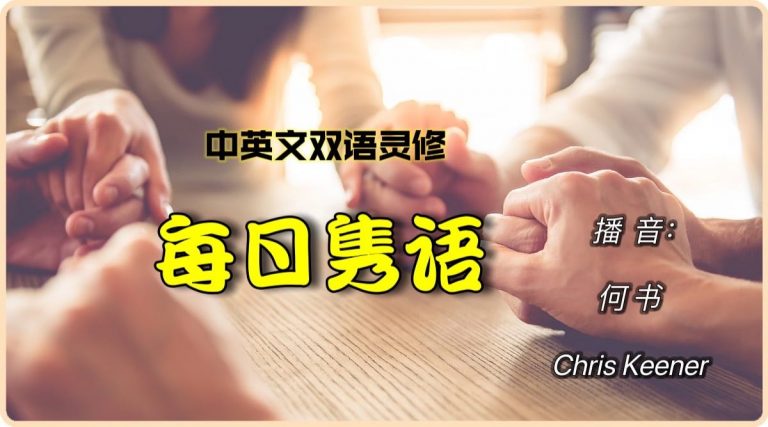 8月5日
默默行善
"你施舍的时候,不要叫左手知道右手所做的,要叫你施舍的事行在暗中。你父在暗中察看,必然报答你。"
马太福音6:3-4
人们向教会奉献或者向慈善机构捐款,或者帮助有需要的人,这些都很好。但是,如果他们四处吹嘘呢?这时候你会怎么看待他们所做的事呢?这说明他们当初施予的动机是什么?又揭示他们怎样的品行呢?
因为上帝允许一个人拥有丰富的财产,那个人就应该夸耀自己曾将其中的一部分施舍给人吗? 一切都是上帝的赏赐。捐赠和奉献时应当存着谦卑之心和感恩之情。夸耀自己的善行,实际上是不尊重那接受你施舍的人。贬低别人,抬高自己,最终导致持续的恶性循环。馈赠应该是无私的,以使接受者受益。当然,上帝在暗中察看,必然报答默默行善者。
今日祷告:
耶稣,让我全然信靠祢所成就的一切,不因服事别人而夸耀自己。阿们。
August 5
Be Anonymous
But when you give to someone in need, don't let your left hand know what your right hand is doing. Give your gifts in private, and your Father, who sees everything, will reward you.
MATTHEW 6:3–4
It's nice when people give to a church or a charity, or when they come to the aid of someone who is in need. But what if they brag about it? How does that make you feel about what they've done? What does that say about their motivation for giving in the first place? What does that reveal about their character?
Because God has allowed someone to have an abundance of possessions, that person should ever boast about giving some of them away. Every good gift comes from God. Donations and offerings should be given in humility of heart and with a grace-filled gratitude. Someone who
brags about their good deeds demeans those to whom their gifts were given. To puff up one's own grandeur at the expense of another person's dignity ultimately contributes to a continually oppressive cycle. Gifts should be given with a selfless burden to benefit the one who receives. The irony, of course, is that God will know and give honor to the anonymous giver.
Pray  for the Day:
Jesus, let me trust you for my fulfillment and not seek glory in my service to others. Amen.