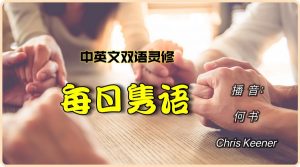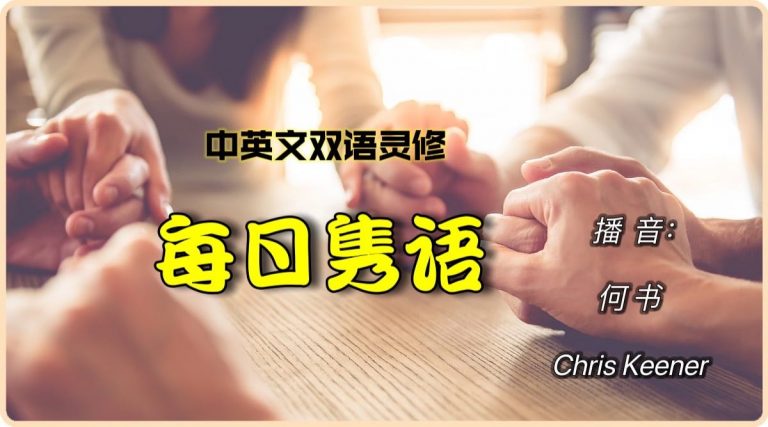 8月3日
实事求是
"你们的话,是,就说是;不是,就说不是;若再多说就是出于那恶者 。」"
马太福音5:37
你说话会闪烁其辞,含混不清吗?很多人回答问题时总是模棱两可、拐弯抹角。因为他们要么就是太怕说实话,要么就是太怕伤了别人的感情,要么就是过分犹豫不决。无论是政客还是那些受操纵者,这些人大多缺乏明确和决断的个性特征。
其实你只要让"是"代表是,"不是"代表不是。与主同行,获得确据,做正直诚实的人。让你所说的话在基督里站立得稳。不要迎合政治正确或者当下所流行的东西,使你的品格受损。不要为了摆脱尴尬的处境,就放弃诚实的品格。回应要清晰明了,承诺要坚定信实,表达观点要积极公正,诚心诚意。假以时日,人们必然信任你,愿意听取你的意见。
今日祷告:
主耶稣,求你让我清晰明确地表达你要我说的话,并且实事求是。阿们。
August 3
Keep Your Word
"Just say a simple, 'Yes, I will,' or 'No, I won't.' Anything beyond this is from the evil one."
MATTHEW 5:37
Do you marinate your explanations with all kinds of filler words and excuses? A lot of people soak their answers in mazes of confusion and alibis because they are either too afraid to be honest, too afraid to hurt someone's feelings, or just too afraid to make up their mind. From politicians to puppets, confidence and clarity are rare traits of character these days.
Simply let your yes stand for itself and your no be well defined. Gain your assurance of integrity from your walk with Jesus. Let your words stand firmly in him. Don't compromise your character by pandering to what seems politically correct or presently popular. Don't avoid honesty just to get out of an uncomfortable situation. Make your responses with clarity, your promises with conviction, and your comments with constructive truth and caring fairness. In the long run people will trust you and will seek your wisdom.
Pray  for the Day:
Lord Jesus, give me clarity to clearly articulate what you want me to say, and then conviction to back it up. Amen.