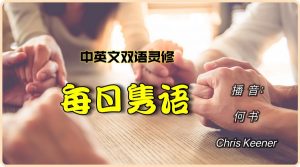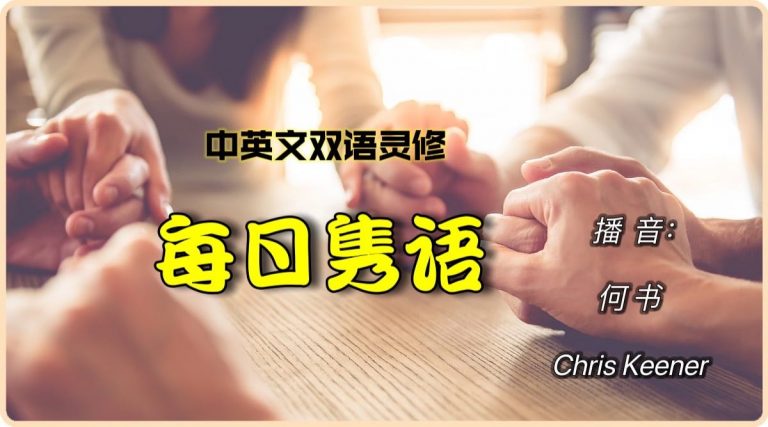 8月2日
彼此相交
"我们将所看见、所听见的传给你们,使你们与我们相交。我们乃是与父并他儿子耶稣基督相交的。 我们将这些话写给你们,使你们的喜乐充足。"
约翰一书1:3-4
老一代人可能会被现在的各种网络语言弄得一头雾水,加上一些短信消息中的特殊符号、表情等,更让他们头昏眼花。但是,早期的基督徒如果可以用电子通信和新媒体,他们肯定很欢喜。设想一下他们可以做的事情。使徒保罗、彼得、约翰,多么热切地要分享耶稣在他们生命中的见证。新约使徒书信的字里行间都充满了他们这样的热忱。如果他们可以跟你一样,使用短信、推特、Instagram 等社交平台,他们可以瞬间将信息传达给多少朋友啊!可惜,在早期教会,他们只能以写信的方式,用墨水和纸张去传扬。但是,他们竭尽所能,广传福音。上帝赐给他们火热的心去完成那伟大的使命,他们迫不及待地写信给他们的朋友,诉说耶稣在他们生命中所成就的事。
今日祷告:
耶稣,让我抓住机会,分享你在我生命中的见证。阿们。
August 2
Texting
We proclaim to you what we ourselves have actually seen and heard so that you may have fellowship with us. And our fellowship is with the Father and with his Son, Jesus Christ. We
are writing these things so that you may fully share our joy.
1 JOHN 1:3–4
Older generations can be confused by things like lol, rofl, or idc. If you add a 😉 or >:( to the message, some older brains might not be able to handle the strain.
The early Christians probably would have loved texting. Just imagine all the networking they could have done. People like Paul, Peter, and John wanted to share with others what Jesus was doing in their lives. You can feel their sense of urgency in the New Testament letters. If they could do what you can do, they would have utilized texting and Twitter feeds and Instagram
and a whole host of other social media platforms to get their message out to their friends.
Writing letters the old-fashioned way was the closest thing the early church had to texting. They had to use ink and paper (well, papyrus). But they did their best and were very prolific. When God put something passionate and important on their hearts, they couldn't wait to write to their friends about what Jesus was doing in their lives.
Pray  for the Day:
Jesus, let me use the opportunities I have to share with my friends what you are doing in my life. Amen.