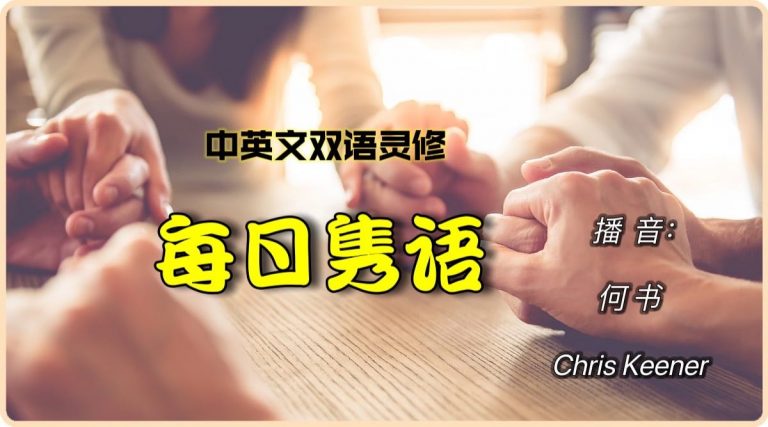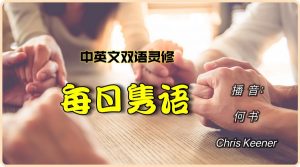 8月12日
如此爱你
"耶和华—你的上帝是施行拯救、 大有能力的 主 。 他在你中间必因你欢欣喜乐, 默然爱你,且因你喜乐而欢呼。"
西番雅书 3:17 
上帝如此爱你,希望跟你在一起,甚至不惜离开美好的天堂,来到这个世界,跟你同行。他能做到,他也确实这样做了!也许他心中最大的愿望就是与你同在。他想在你去上班的路上和你聊聊新闻、体育和天气;他想跟你一起做一顿晚餐,一起洗碗。他想跟你一起去公园打球,在夜晚给你唱一支摇篮曲。
圣经中有一个叫西番雅的先知。他告诉人们,上帝是何等喜爱跟他的子民在一起。就像父母在他们一年级孩子的圣诞音乐会上那样着迷, 又像新郎在婚礼上目不转睛地凝视着自己的新娘,或者像一个战士为了拯救你的生命而牺牲自己。上帝以永远的爱在爱着你。
今日祷告:
亲爱的耶稣,谢谢祢以我为喜乐。阿们。
August 12
So Much
For the Lord your God is living among you. He is a mighty savior. He will take delight in you with gladness. With his love, he will calm all your fears. He will rejoice over you with joyful songs.
Z E P H A N I A H 3 : 1 7
God wants to be with you so much that he would leave the comforts of heaven to walk with you on earth if he could. Oh wait. He can. And he did! There may not be a greater desire on his heart than to be with you. He wants to talk about news and sports and weather on your way to work. He wants to help you make a sit-down dinner and then throw soapsuds at you when you clean the dishes. He wants to throw a ball in the park and sing you a lullaby at night. In the Bible, a guy named Zephaniah (Zephy to his mom, maybe), spoke about how God's joy hit its peak when he was with his people. Much like a parent enamored by their first grader in the Christmas concert, or a husband staring into the eyes of his bride on their wedding day, or a soldier who would give his life to save yours, the Lord loves you with an everlasting love.
Pray for the Day:
Dear Jesus, thank you for delighting in me. Amen.