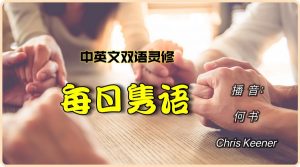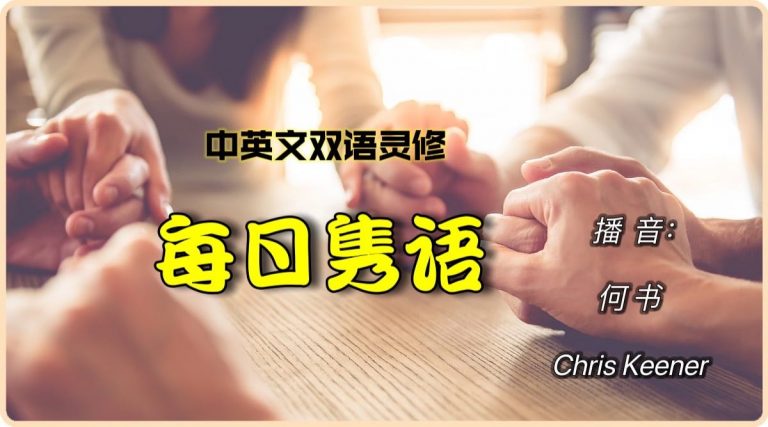 7月31日
孝敬父母
"当照耶和华—你神所吩咐的孝敬父母,使你得福,并使你的日子在耶和华—你神所赐你的地上得以长久。"
申命记 5:16 
请认真思考一个问题:你跟父母的关系怎么样?对一些人来说,这个问题触及内心,催人泪下,因为他们感激父母的慈爱和养育之恩,所以非常尊敬父母。对另外一些人来说,这个问题却是一个心结,因为父母曾经深深伤害了自己。这是一个涉及个人成长和身份认同的问题,往往唤起一个人内心深处的感受。
上帝藉着父母对孩子的生养和照顾,让希望和爱代代传承。如果父母没有按照上帝的旨意行,他们破坏的不只是和孩子的关系,也破坏了和上帝的关系。同样,上帝也借着孩子让父母看到,随着孩子逐渐认识上帝,他们对父母的孝敬和支持,也肯定彰显了上帝的爱。当然,这条诫命,与其说关系到父母是否把孩子抚养好,不如说关系到孩子是否遵行上帝的教导。尊敬父母,就是荣耀上帝,因而对孩子来说所得的福分也是长远的。
今日祷告:
亲爱的耶稣,让我学会如何以你的爱来爱我的父母。阿们。
July 31
Mom and Dad
Honor your father and mother, as the Lord your God commanded you. Then you will live a long, full life in the land the Lord your God is giving you.
DEUTERONOMY 5:16
Let the following question stir deep feelings within you: What kind of relationship do you have with your mom or your dad? For some people, this is a question that erupts tears of reassurance because they have been loved by their parents and they have deep love and respect for their parents. However, others who hear this question want to hurl and harbor hurt and hatred. This can be such a visceral question because it evokes the deepest victories and vacuums of a person's identity.
God established parents as the key to transfer the hope and love of the Lord to a future generation. Parents who don't follow this call find themselves in a precarious position, not just with their kids but primarily with God. But God also established kids to set an example to their parents. As children grow to know the Lord, one dramatic way they are expected to display God's love is by showing respect and encouragement to their parents. This command isn't so much about whether the parents have raised their children well as much as it is about whether the children will follow God's instructions. This posture of honor for parents ultimately honors God, and, as a result, will have long-term benefits for the child.
Pray  for the Day:
Dear Jesus, let me learn how to love my parents with your love. Amen.